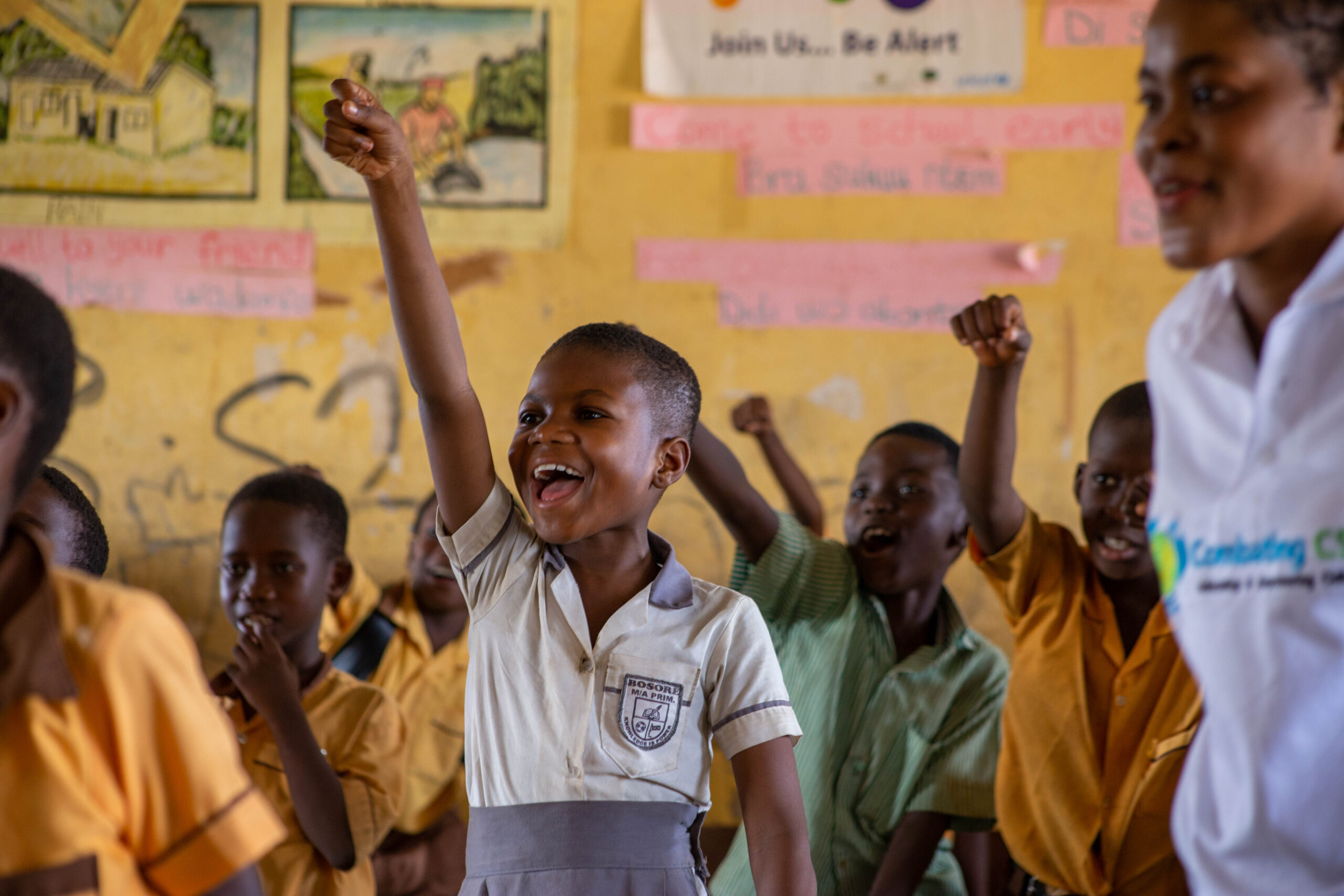 Educating Bosore Primary School Pupils On The Prevention Of Child Sexual Abuse.
The team in a trail to educate pupils on child sexual abuse gave a maiden visit to the pupils of Bosore Primary School in Ghana, Kenyasi a deprived commmunity in the Ashanti Region on Wednesday,14th December,2022. The visit gave sparkles in the faces of the pupils and teachers upon their earnest expectation. After a warm reception given by the Headmistress who took the team round to take full glare of the environment to appreciate their plight.
The team educated the pupils on some various preventions and safety tips of child sexual abuse. Upon further interrogation from the pupils on child sexual abuse in the community, the menace has been rampant and has outraged it limit there. The kids were enlighten and they were eye opened on how to prevent themselves from Child Sexual abuse. Various measures and as to how to prevent themselves from the act were spelt out openly to the pupils. 
Nevertheless, the Bosore Primary School's ignorance in Combating Child Sexual Abuse was coupled other humanitarian challenges. The team realized that most of the pupils' uniforms were worn out and had gotten torn. They have serious academic challenges in reading some basic  sentences which are within the range to decode. The level of illiteracy was so intense that most of the kids could not communicate using the English Dilet.  
More to that, their classrooms were in a deplorable state which weren't  given a conducive teaching and learning environment to enhance academic growth. 
Until timely intervention on these issues to eradicate these challenges the kids would still have to bear with the situation.
Related Post
April 3, 2023
Sexual Assault Awareness Month – SAAM 2023 Sexual Assault